Maine Restaurant Dining
Maine Chefs, Cafes, Pubs, Taverns, Eateries & Farm-to-Table Food

There are hundreds of restaurants in Maine – but here we present a selected collection of some outstanding Maine places to eat that must be put on your "Maine Restaurant Bucket List". Discover a new favorite Maine restaurant.
Maine restaurants, cafes, and chefs are always evolving, changing creating new menus, venues, and styles to delight the foodie in all of us. Maine is famous for exceptional fine dining, and chef-owned inns, great Maine casual restaurants, diners, and brewpubs.
From Ocean fresh seafood, and Maine's world-famous lobster dinners to local Maine farm-to-table dining – you'll find dozens of reasons why Maine is a favorite dining destination for Foodies worldwide.
Browse local Maine restaurants, to feature your outstanding Maine restaurant, contact us.
---


Maine Diner, 2265 Post Road (US Route 1),Wells, ME 04090 | 207-646-4441
World Famous Food Like Grandma Used To Make. Featured on "The Today Show", Phantom Gourmet, Guy Fieri's "Diners, Drive-Ins and Dives" and others. Maine blueberry pancakes, pies, lunch and dinner specials and more. Try Maine Diner's famous Lobster Pie, Seafood Chowder, Codfish Cakes. Breakfast anytime. Remember the Maine Gift Shoppe, Maine Products. Eat-In or Take-Out. View menus online.
Maine Diner - Wells, Maine
---


Beachmere Inn, 62 Beachmere Place, Ogunquit, ME 03907 | 207-646-2021
Ocean front accommodations in the heart of Ogunquit on the Marginal Way with breathtaking ocean views. Luxury suites and unique rooms, fireplaces, kitchenettes, private balconies or patios. Enjoy an on-site spa, exercise room and hot tub. Reception rooms for weddings, meetings and events. Beachmere Inn is a leader in guest services, event coordination and hospitality. A stunning location perfect for weddings, elopements, vow renewals, rehearsal dinners, bridal showers and even bachelor - bachelorette weekend getaways. Open year round. Walk to everything in town or enjoy drinks from our ocean view Blue Bistro.
Visit Beachmere Inn - Ogunquit ME
---


When Pigs Fly Pizzeria, 460 U.S. Route 1 Kittery, Maine 03904 | Restaurant: 207-438-7036 Bread Store: 207-439-3114
Enjoy our large selection of wood-fired pizzas, appetizer plates, craft beers and draft wines. The pizzas are Neapolitan style, handcrafted from all natural ingredients. Our wood-fired ovens give the crust a chewy, smoky flavor. All ingredients are the freshest including mozzarella, which is made fresh daily. This location is also home to the When Pigs Fly Company Store, which offers all of the classic and artisan breads, and other products available from When Pigs Fly.
Visit When Pigs Fly Pizzeria - Kittery, ME
---


Warren's Lobster House, 11 Water Street / U.S. Route 1, Kittery, Maine 03904 | 207-439-1630
Warren's is a "destination restaurant" known far and wide. All entrees on our extensive menu include the "Seacoastís Finest Salad Bar" featuring over sixty items. Warren's offers the areaís largest selection of lobster entrees along with great seafood, steak and chicken specialties served in a comfortable and casual family atmosphere. Free valet parking service is provided "in season".
Visit Warren's Lobster House - Kittery, ME
---


Roberto's, 200 Shore Road, Ogunquit, Maine 03907 | 207-646-8130
Roberto's is committed to making every dish memorable and that feeds not only the body, but feeds the spirit as well. Delicious hardy portions that are truly crave worthy. An extensive menu of all your favorite Italian dishes cooked authentically to give you that real taste of Italy.
Visit Roberto's - Ogunquit, ME
---


Fisherman's Catch Restaurant, 134 Harbor Road, Wells, ME 04090 | 207.646.8780
Fisherman's Catch Restaurant has been serving fresh Maine seafood, off the beaten path, for more than 35 years. We truly appreciate the locals making our little rustic spot in Wells Harbor their destination. Off the Beaten Path, Keeping It Rustic Since 1982. Lunch and Dinner - May to Mid October. Dine Out, Dine In. A Maine Summertime Classic.
Visit Fisherman's Catch Restaurant - Wells, ME
---
---


Jonathan's OGT, 92 Bourne Lane, Ogunquit, Maine 03907 | 207-646-4777
Serving upscale New England cuisine, Jonathan's Ogunquit, caters to those diners looking for fresh seafood, classic European dishes, grilled steaks and more. Diners prefer Jonathan's for a romantic date night, to celebrate a special birthday or enjoy an evening of farm to table gastronomy before a show. Jonathan's offers dining, events, and concerts. Featuring local food products wherever possible and focuses on serving fresh, New England products. Jonathan's slogan has always been to #eatwell.
Visit Jonathan's OGT - Ogunquit, ME
---


Loco Coco's Tacos, 36 Walker Street, Kittery, ME 03904 | 207-438-9322
Creative, unique, and freshly made Mexican food housed in a restored building, a relaxed dining experience that offers something different to patrons and ensures you enjoy a memorable food experience every time. Mexican, Southwestern Cuisine, Special Diets, Vegetarian, Vegan / Gluten free options. Lunch, Dinner, Dine-In or Take-out, Catering.
Visit Loco Coco's Tacos - Kittery, ME
---


Lord's Clam Box Restaurant, 1465 Main Street So., Sanford, ME 04073 | 207-324-4700
Serving Only the Finest Seafood Since 1969. Famous Chowders and Legendary Seafood, Fried Clams, Fried Haddock, Maine Steamers, Shrimp, Imported Pasta, One Quarter Pound Hamburgers, Assorted homemade desserts and pastries. Sensational side dishes and appetizers. Eat in or Take Out.
Visit Lord's Clam Box - Sanford, ME
---


Ogunquit Beach Lobster House, 1111 Beach Street, Ogunquit, ME 03907 | 1-207-360-2286
Enjoy a Maine lobster meal you will will want again and again, with succulent lobster you can taste, not buried in overwhelming seasonings or paired with inappropriate accompaniments. We make it to your taste, even if only seasoned with our healthy Maine salt air! Dine-In, or Take-Out. Seasonally Open 7 days a week from Noon - 8:00pm
Visit Ogunquit Beach Lobster House - Ogunquit, ME
---


The Bethel Inn Resort & Suites, On The Common, 21 Broad Street, Bethel, ME 04217 | 207-824-2175
Embrace the scenic beauty of Maine's White Mountains at Bethel Inn & Resort. A 1919 year-round family resort with fully updated traditional guest accommodations complemented with fully equipped townhomes and 200 acres of resort amenities. Breakfast is served daily in the Main Dining Room. Craft brews and handcrafted cocktails and more in the comfortable Millbrook Tavern & Grille. Award-winning 18-hole championship golf course, health club with an outdoor heated pool, fitness center, and saunas. Miles of biking trails right here at the resort.
Visit Bethel Inn Resort & Suites - Bethel, ME
---
Exploring Southern Maine's Culinary Delights: A Food Lover's Guide
Southern Maine is a treasure trove of culinary delights, offering a diverse range of dining experiences that combine fresh seafood, local ingredients, and a rich culinary heritage. From charming coastal eateries to hidden gems nestled in picturesque towns, we invite you on a gastronomic adventure through some of the most famous and sought-after restaurants in the region. Join us as we explore the iconic flavors and local favorites that make dining out in Southern Maine an unforgettable experience.
Warrens' Lobster House:
Located in Kittery, Warrens' Lobster House is a beloved institution that has been serving seafood lovers since 1940. A visit to Southern Maine would be incomplete without savoring its famous lobster dishes, such as the classic lobster roll or the indulgent lobster bisque. Dive into a feast of fresh seafood and soak in the timeless charm of this coastal gem. Excellent cocktails, a Riverfront view, and an amazing Salad Bar. Tell them Maine Living sent you!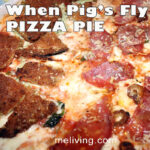 When Pigs Fly Pizzeria:
If you're craving artisanal pizza with a creative twist, When Pigs Fly Pizzeria in Freeport is a must-visit. Known for its wood-fired brick oven pizzas, this local favorite offers a range of unique and mouthwatering options. Try their Bacon and Fig pizza, featuring smoky bacon, sweet fig jam, and creamy goat cheese, or the classic Margherita pizza, topped with fresh basil and tangy tomato sauce.
Blue Bistro at Beachmere Inn:
Situated in picturesque Ogunquit, Blue Bistro at Beachmere Inn provides a memorable dining experience with breathtaking ocean views. Their menu showcases a fusion of traditional New England dishes and innovative flavors. Indulge in the Lobster Mac and Cheese, a decadent blend of Maine lobster, creamy cheese sauce, and perfectly cooked pasta, or enjoy their fresh catch of the day prepared with a delicate touch.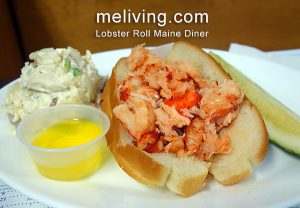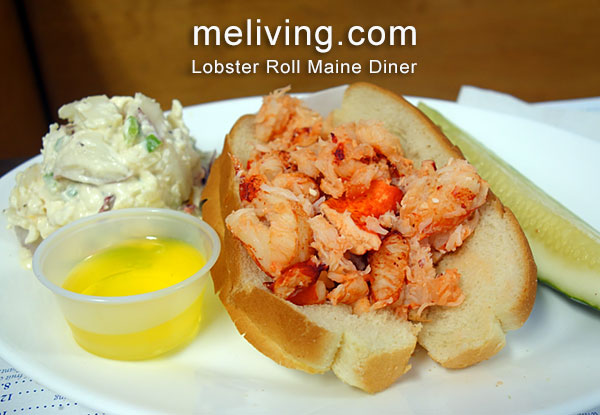 Maine Diner:
A true local institution, The Maine Diner in Wells has been serving up comfort food classics since 1983. Known for its fresh home-style cooking, generous portions and friendly atmosphere, this diner is a go-to spot for both locals and tourists. Start your day with their famous Lobster Benedict, a delightful twist on the classic breakfast dish, or dig into their award-winning Seafood Chowder, brimming with tender clams, sweet lobster, and hearty potatoes.
Fishermen's Catch: Fishermen's Catch Restaurant in Wells, Southern Maine, offers a true taste of the region's coastal bounty. From classic seafood dishes like Lobster Rolls to innovative creations such as Seafood Paella, the menu showcases the freshest local ingredients and the culinary expertise that has made this family-owned establishment a cherished favorite.
Roberto's: Situated in the heart of Ogunquit, Roberto's is a renowned Italian restaurant that has been delighting locals and visitors alike for years. With its charming and rustic atmosphere, this eatery creates a warm and inviting ambiance that sets the stage for a memorable dining experience.
Roberto's menu features a variety of traditional Italian dishes prepared with the finest ingredients and a touch of culinary artistry. Start your meal with their flavorful Antipasto Platter, a delightful assortment of cured meats, cheeses, marinated vegetables, and olives. For the main course, indulge in their handmade pasta dishes, such as the classic Spaghetti Carbonara or the savory Lobster Ravioli in a creamy tomato vodka sauce. Each dish at Roberto's is crafted with care, ensuring a symphony of flavors that transport you to the heart of Italy.
To complement your meal, the restaurant offers an extensive selection of fine wines from Italy and around the world. The knowledgeable staff is always ready to recommend the perfect pairing to enhance your dining experience.
Jonathon's:
Located in the coastal town of Ogunquit, Jonathon's is a culinary gem that combines exquisite dining with live entertainment. This upscale restaurant offers an elegant and inviting atmosphere, making it a favorite destination for special occasions and memorable dining experiences. The menu at Jonathon's showcases a fusion of globally-inspired flavors and locally sourced ingredients.
Start your dining experience with their flavorful Lobster Bisque, a velvety soup infused with the delicate taste of Maine lobster. For the main course, indulge in their Pan-Seared Scallops, cooked to perfection and accompanied by savory risotto and seasonal vegetables. If you're in the mood for land-based options, try their tender Filet Mignon, expertly grilled and served with a choice of delectable sauces.
Aside from the exceptional cuisine, Jonathon's also offers a lineup of live entertainment, featuring talented musicians and performers. Enjoy a captivating musical performance while savoring your meal, creating an enchanting and unforgettable evening.
The attentive and professional staff at Jonathon's ensures that every aspect of your dining experience is exceptional. From the warm ambiance to the artfully presented dishes, this restaurant strives to provide a truly indulgent and memorable dining experience.
Whether you're celebrating a special occasion, enjoying a romantic evening, or simply seeking a refined dining experience, Jonathon's in Ogunquit is a destination that promises culinary excellence and entertainment that will leave you captivated and craving for more.
Loco Cocos Tacos:
Nestled in the charming town of Kittery, Loco Cocos Tacos is a hidden gem that brings the vibrant flavors of Mexico to Southern Maine. This lively and casual eatery is a local favorite, offering an extensive menu of authentic tacos, burritos, and Mexican street food. Bite into their signature Fish Tacos, featuring fresh catch-of-the-day fish, crispy cabbage slaw, and zesty lime crema, or try their flavorful Carne Asada Burrito, filled with grilled steak, rice, beans, and salsa. With its lively atmosphere and mouthwatering dishes, Loco Cocos Tacos adds a touch of south-of-the-border flair to the Southern Maine dining scene.
Lord's Clam Box:
In the charming town of Sanford, Lord's Clam Box is a beloved local eatery that has been serving up delicious fresh Maine seafood for over 40 years. This family-owned establishment offers a menu filled with classic favorites, including juicy burgers, crispy chicken sandwiches, and hearty deli-style sandwiches. Don't miss their famous Lobster Roll, piled high with tender Maine lobster meat and served on a buttered, toasted bun. With its friendly atmosphere and mouthwatering dishes, Lord's Clam Box is a go-to spot for a satisfying and casual Maine dining experience.
Ogunquit Beach Lobster House:
Just over the Ogunquit River on the way to Ogunquit Beach, you'll find the Ogunquit Beach Lobster House serving fresh Maine Lobster cooked just the way you want it! Fried fresh Maine Seafood, Scallops, Haddock, Salmon dinners, and of course, sensational Maine Wild Blueberry Pie. Full bar with a talented bartender and the friendliest staff on the beach.
From iconic lobster dishes to creative pizzas, coastal fine dining to comforting diners, Southern Maine's restaurant scene has something to offer every palate. So, grab your appetite and embark on a culinary journey through the region, where delectable flavors and warm hospitality await.
The Steakhouse:
With its warm and inviting ambiance, The Steakhouse on US Route 1  in Wells is a go-to spot for steak lovers. Sink your teeth into their perfectly aged and expertly grilled cuts of beef, such as the mouthwatering Filet Mignon or the flavorful Ribeye. Pair your steak with one of their delectable seafood options, like the Lobster Stuffed Shrimp or the Seared Sea Scallops, for a surf and turf experience that will leave you wanting more.
The Clam Shack:
No visit to Kennebunkport is complete without savoring the quintessential Maine experience at The Clam Shack. This iconic seafood shack has been serving award-winning lobster rolls for over 50 years. Sink your teeth into their famous Buttered Lobster Roll, featuring succulent chunks of lobster meat drenched in melted butter and nestled in a toasted split-top bun. Grab a seat on their picturesque outdoor deck and enjoy the flavors of the ocean while taking in the scenic beauty of the harbor.
Barnacle Billy's:
Located in the picturesque town of Ogunquit, Barnacle Billy's has become an iconic seafood destination since it first opened its doors in 1961. This waterfront restaurant offers stunning views of Perkins Cove and a menu that showcases the freshest local seafood. Indulge in their famous Lobster Stew, a rich and creamy delight made with chunks of succulent lobster meat, or savor their signature Lobster Roll, featuring a generous portion of sweet lobster meat tossed in a light mayo dressing. With its charming coastal ambiance and delicious seafood offerings, Barnacle Billy's is a must-visit for seafood enthusiasts.
Hobbs Harborside:
Overlooking the scenic harbor of Wells, Hobbs Harborside is a popular waterfront restaurant known for its breathtaking views and exceptional seafood. Their menu features a variety of seafood dishes, from steamed lobster and baked haddock to seafood scampi and lobster mac and cheese. Don't miss the opportunity to try their famous Lobster Bake, a traditional Maine feast that includes lobster, clams, corn on the cob, and potatoes, all steamed to perfection. With its idyllic setting and delectable seafood fare, Hobbs Harborside provides a memorable dining experience.
The Oarweed:
Nestled in the coastal town of Perkins Cove, The Oarweed is a charming restaurant that offers a delightful mix of fresh seafood and New England classics. Start your meal with their mouthwatering Clam Chowder, brimming with tender clams and flavorful broth, or indulge in their Lobster Quesadilla, a unique twist on a Mexican favorite, filled with chunks of lobster and melted cheese. From lobster bakes to seafood pasta dishes, The Oarweed showcases the best flavors of Maine in a cozy and inviting atmosphere.
Maine Specialties:
While exploring Southern Maine's dining scene, be sure to sample some of the region's specialties. Don't miss out on trying a classic New England clam chowder, loaded with tender clams, potatoes, and a creamy broth. Another must-try is a traditional lobster bake, where fresh lobsters, clams, corn on the cob, and potatoes are steamed together, creating a mouthwatering feast that captures the essence of coastal Maine.
Southern Maine's coastal towns are a haven for food enthusiasts, boasting a wide range of renowned restaurants that showcase the region's freshest seafood, local ingredients, and culinary traditions. From the charming streets of York and Wells to the bustling towns of Kittery, Kennebunk, and Kennebunkport, this gastronomic journey will introduce you to some of the most famous and beloved dining establishments. Join us as we uncover the iconic dishes, local favorites, and Maine specialties that make dining locally in Southern Maine an unforgettable experience.
Southern Maine's culinary scene is truly a treasure trove for food lovers. From waterfront fine dining to casual seafood shacks, Southern Maine's coastal towns offer an abundance of culinary delights. Whether you're craving fresh seafood, perfectly grilled steaks, authentic Mexican cuisine, Fried Clams, fresh Haddock, or an iconic Maine lobster roll, the restaurants in York, Wells, Kittery, Kennebunk, and Kennebunkport will satisfy your every craving. Embark on a culinary adventure and let the flavors of Southern Maine delight your taste buds as you explore these famous local establishments.
Maine Lobster & Seafood Food Specialties
Maine is famous for many food specialties that attract visitors to the state – many return annually primarily to enjoy the amazing specialty foods. So what are these culinary delights that beckon visitors to return? During our unscientific poll of Maine dinners, we spoke to at breakfast, lunch, and dinner we discovered what foods were most often mentioned. It's no surprise that Maine seafood dishes like Maine Lobster (stuffed, broiled, or Lobster Roll) were the leading Maine foodie favorites.
Also frequently suggested Maine foods were Maine oysters, Atlantic caught Haddock (a light, flaky, white fish), Fried Clams, Sea Scallops, Maine Crab, and of course Maine's famous "steamed clams".  Called "Steamers" or "Steam-ahs" these local clams are steamed and served with drawn butter and lemon. Sweet and tasty "Steamer" fans have been known to travel thousands of miles for this famous appetizer. Steamers pair well with beer or light white wine. Wear a bib to protect your clothing from butter drips. Steamers are primarily served before your main entree.
A Maine Breakfast (Wild Maine Blueberry Pancakes)
Maine breakfast diners were quick to mention Maine Blueberry pancakes, a favorite at Maine Diner and other local restaurants. The blueberries grown in Maine are wild blueberries and many claim the taste and health benefits are simply just sensational. Try them. Another Maine specialty is "Indian Pudding" – the name may no longer be "politically correct" but the flavor of this dish will bring a smile to everyone. This New England favorite dates back to Colonial Days.
Maine casual food includes amazing pizza pies and Mexican food that will have you checking your GPS – so authentic, fresh, and delicious. Farm-to-table fare is popular with seasonal veggies available from May until October.
Aroostook ME Restaurant Dining
Fort Kent, Houlton, Presque Isle
Downeast & Acadia ME Restaurant Dining
Bar Harbor, Blue Hill, Deer Isle, Eastport, Lubec, Cherryfield, Machias
Katahdin & Moosehead ME Restaurant Dining
Bangor, Brewer, Greenville, Lincoln, Millinocket, Orono
Kennebec & Moose River ME Restaurant Dining
Augusta, Skowhegan, Waterville, The Forks
Lakes & Mountains ME Restaurant Dining
Auburn, Lewiston, Norway, Bethel, Farmington, Naples
Midcoast ME Restaurant Dining
Bath, Boothbay Harbor, Camden, Rockland, Brunswick, Belfast, Searsport
Greater Portland ME Restaurant Dining
Portland, Freeport, Yarmouth, Westbrook, Cape Elizabeth
South Coastal Maine Restaurant Dining
Biddeford, Kennebunk, Kittery, Ogunquit, Old Orchard Beach, Saco, Wells, York
ME Casual Restaurants | Maine Food Delivered
Maine Hotels | Maine Resorts | Maine Vacation Rentals
Maine Conference Centers | Maine Pet-Friendly Lodging
Maine Campgrounds & RV Parks
Pet Friendly Lodging | Personals
Maine Weddings | Visit Maine Town Guides
New England Living | New England Dining