Maine Personal Ads
Maine Singles: ME Personal Photo Ads & Dating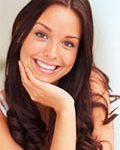 Finding the perfect match, or even a suitable date can sometimes be a challenge here in Maine. Many single Maine women and men have met their "perfect significant other" using a reputable online dating service.
Other ways to meet single men, single women, divorced, and unattached people of all ages include getting involved in a local Maine charity, business group, community club, church group, sports club, fitness gym, or civic organization. Maine is a great place to meet someone special. Many Mainers have met their someone special at the beach, at a local sporting event, while grocery shopping, at the library!
Find a suitable companion to match your personality and lifestyle and contact hundreds of single Maine men and women on the most trusted Dating Websites in the world. (see below)  Share your comments.
Maine Personal Ads & Dating Services

Get Meaningful Connections using eharmony, Or 3 Months On Us!*
---
---
SHOP PERFUME & COLOGNE SALE

| Photo | Title | Price | Buy |
| --- | --- | --- | --- |
| | YVES SAINT LAURENT Black Opıum for Women Eau De Parfum Spray 3 OZ. / 90 ml. | $89.29 ($29.76 / Fl Oz) | On Sale Now |
| | Yves Saint Laurent Libre Women 3 oz EDP Spray | $99.20 ($33.07 / Fl Oz) | On Sale Now |
| | Maison Francis Kurkdjian Baccarat Rouge 540 Pure Perfume, 2.3 Fl Oz (Pack of 1) | $196.00 ($85.22 / Ounce) | On Sale Now |
| | PARFUMS DE MARLY - Delina Exclusif - 2.5 Fl Oz - Parfum for Women - Top Notes Pear, Lychee, Grapefruit - Heart Notes Rosa Damascena, Incense, Vetiver - Base Notes Vanilla, Musk, Evernyl - 75ml | | On Sale Now |
| | Robert Piguet Fracas Parfum Extrait for Women, 1.7 Fl Oz | $400.00 ($235.29 / Fl Oz) | On Sale Now |
| | Bvlgari By Bvlgari For Women. Eau De Parfum Spray 3.4 Ounces | | On Sale Now |
| | Gucci Bloom for Women Eau de Parfum Spray, 3.3 Ounce, Multi | $82.00 ($24.85 / Fl Oz) | On Sale Now |
| | AMOUAGE Lyric Men's Eau de Parfum Spray, 3.4 Fl Oz | $360.00 | On Sale Now |
| | PARFUMS de MARLY - Carlisle - 4.2 Fl Oz - Eau De Parfum For Men - Top Notes Green Apple, Nutmeg, Saffron - Heart Notes Tonka Bean, Rose, Osmanthus, Davana - Base Notes Vanilla, Patchouli - 125ml | $405.00 ($96.43 / Fl Oz) | On Sale Now |
| | Yves Saint Laurent Libre Eau De Parfum 5.07 oz/ 147 mL | $189.00 ($37.80 / Fl Oz) | On Sale Now |
| | Marc Jacobs Decadence Eau de Parfum Spray, 3.3 Fl Oz | $348.72 ($105.67 / Fl Oz) | On Sale Now |
| | VERSACE Eros Eau De Parfum Spray for Women, 3.4 Fl Oz (Pack of 1) | $67.32 ($19.80 / Fl Oz) | On Sale Now |
| | Lancôme La Vie Est Belle Eau de Parfum - Long Lasting Fragrance with Notes of Iris, Earthy Patchouli, Warm Vanilla & Spun Sugar - Floral & Sweet Women's Perfume, 3.4 Fl Oz | $114.75 ($33.75 / Fl Oz) | On Sale Now |
| | TokyoMilk Dead Sexy Embossed Eau de Parfum, 3.4 fl. oz, 100 ml – Deep Vanilla, Exotic Wood, White Orchid & Ebony - Romantic & Ethereal, Women's Perfume, Eau de Parfum Spray for Women | $125.00 ($36.76 / Fl Oz) | On Sale Now |
| | Baccarat Rouge 540 by Maison Francis Kurkdjian Eau De Parfum 2.3 oz Spray | $328.18 ($142.69 / Ounce) | On Sale Now |
| | Chanel Coco Mademoiselle Eau de Parfum Spray for Women, 3.4 Fluid Ounce | $75.00 ($22.06 / Fl Oz) | On Sale Now |
| | Maison Francis Kurkdjian Baccarat Rouge 540 extrait, Woody Floral Amber, 6.76 Fl Oz | $625.99 ($92.60 / Fl Oz) | On Sale Now |
| | Roja Aoud Parfum | | On Sale Now |
| | Tom Ford Neroli Portofino Eau de Parfum Spray for Women, 3.4 Ounce | $222.30 ($65.38 / Fl Oz) | On Sale Now |
| | Valentino Valentino Donna Born In Roma EDP Spray Women 3.4 oz | $132.60 ($39.00 / Ounce) | On Sale Now |
| | John Varvatos Men's Cologne, Vintage, 4.2 Fl Oz Eau de Toilette EDT Spray | $86.70 ($20.64 / Fl Oz) | On Sale Now |
| | Raw Pheromone Cologne - Attracting Pheromone Cologne for Men | $31.50 ($31.50 / Fl Oz) | On Sale Now |
| | John Varvatos Men's Cologne, John Varvatos, 6.7 Fl Oz Eau de Toilette EDT Spray | $113.90 | On Sale Now |
| | St. John Bay Rum Aftershave and Cologne | Made with Bay Leaves from The Virgin Islands | Bay Leaf After Shave Fragrance for Men | (8 oz Splash Bottle) | $80.00 ($10.00 / Fl Oz) | On Sale Now |
| | Baldessarini Eau de Cologne Spray for Men, 2.5 Ounce | $36.95 ($14.78 / Ounce) | On Sale Now |
| | Versace Pour Homme Dylan Blue for Men 6.7 oz Eau de Toilette Spray | $69.34 ($10.35 / Fl. Oz) | On Sale Now |
| | First Instinct By Abercrombie Fitch 3.4 EDT Spray For Men | $35.87 ($10.55 / fl oz) | On Sale Now |
| | INNER FORCE BY GLENN PERRI COLOGNE FOR MEN 3.4 OZ / 100 ML EAU DE TOILETTE SPRAY | $49.98 | On Sale Now |
| | Coach FOR MEN Eau de Toilette Jumbo Spray | $126.00 ($18.81 / Fl Oz) | On Sale Now |
Pet Friendly Lodging | Personals
Maine Weddings | Visit Maine Town Guides
Free World Mall

Country Weddings | Travel Destinations