Maine Resorts
Maine Vacation Destinations Luxury Inns Resort & Spa Lodging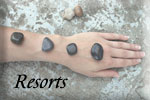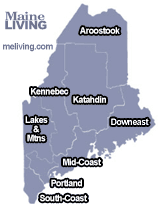 Maine Resorts – Another great reason to visit Maine. Maine offers sensational resort destinations, ocean resorts, golf resorts, mountain resorts, and spa resorts. Browse our suggested Maine resorts below. Ask about Maine resorts or to feature your Maine resort, contact us.
Maine Luxury Resorts & Spa Vacations


Beachmere Inn, 62 Beachmere Place, Ogunquit, ME 03907 | 207-646-2021
Ocean front accommodations in the heart of Ogunquit on the Marginal Way with breathtaking ocean views. Luxury suites and unique rooms, fireplaces, kitchenettes, private balconies or patios. Enjoy an on-site spa, exercise room and hot tub. Reception rooms for weddings, meetings and events. Beachmere Inn is a leader in guest services, event coordination and hospitality. A stunning location perfect for weddings, elopements, vow renewals, rehearsal dinners, bridal showers and even bachelor - bachelorette weekend getaways. Open year round. Walk to everything in town or enjoy drinks from our ocean view Blue Bistro.
Visit Beachmere Inn - Ogunquit ME
---


The Colony Hotel, 140 Ocean Avenue, Kennebunkport, ME 04046 | 207-967-3331
The Colony Hotel is a recognizable landmark from land and sea overlooking the Atlantic Ocean, Kennebunk River and our private beach. The 1914 resort is a picturesque getaway with guestrooms in five buildings each with its own distinctive style and ocean, river, or garden view. The Colony Hotel is ranked as one of the best coastal eco-resorts and is pet friendly.
Visit The Colony Hotel - Kennebunkport, ME
---
Exploring the Splendor of Maine Resorts: A Perfect Getaway in the Northeast
Welcome to the picturesque state of Maine, home to some of the most breathtaking coastal landscapes, charming towns, and a plethora of world-class resorts. Whether you're seeking a peaceful retreat or an adventurous escape, Maine offers an array of resorts that cater to every traveler's desires. So before you pack your bags, read about some of our amazing Maine resorts.
Beachmere Inn, Ogunquit:
Nestled in the coastal town of Ogunquit, the Beachmere Inn stands as a beacon of relaxation and luxury. Boasting breathtaking ocean views and direct Marginal Way access, this charming inn offers an idyllic retreat for those seeking tranquility. With elegantly designed rooms, rejuvenating spa services, and a delectable on-site restaurant called The Blue Bistro. The Beachmere Inn ensures an unforgettable stay for its guests. Experience the mesmerizing beauty of Ogunquit Beach, explore the renowned Marginal Way walking trail, or simply unwind and enjoy the serenity of this coastal gem.
The Colony Hotel, Kennebunkport:
Situated in the charming town of Kennebunkport, The Colony Hotel is a historic landmark that exudes elegance and charm. This iconic resort offers a blend of classic New England architecture, breathtaking ocean views, and impeccable hospitality. From spacious and well-appointed rooms to exceptional amenities like a private beach, outdoor pool, and a renowned golf course, The Colony Hotel is the epitome of refined luxury. Explore the vibrant Dock Square, indulge in fresh seafood delicacies, or embark on a scenic cruise along the picturesque coastline.
Cliff House, Cape Neddick:
Perched atop the rugged cliffs of Cape Neddick, the Cliff House presents a breathtaking vista of the Atlantic Ocean. This award-winning resort seamlessly combines modern comforts with the natural beauty of its surroundings. Immerse yourself in the tranquility of the oceanfront spa, savor exquisite cuisine at their farm-to-table restaurant, or simply bask in the glory of the Maine coastline from the comfort of your luxurious room. The Cliff House also provides easy access to nearby attractions, including the Nubble Lighthouse and the quaint town of York.
Other Popular Maine Resorts:
While the Beachmere Inn, The Colony Hotel, and Cliff House are among the top Maine resorts, there are numerous other remarkable options for an unforgettable Maine getaway:
Samoset Resort, Rockport: Nestled in the charming town of Rockport, Samoset Resort offers panoramic ocean views, a luxurious spa, and a championship golf course.
Sebasco Harbor Resort, Phippsburg: This coastal retreat offers a perfect blend of outdoor adventures, serene harbor views, and cozy accommodations, making it an ideal family-friendly resort.
Spruce Point Inn, Boothbay Harbor: Boasting classic Maine charm, Spruce Point Inn features waterfront cottages, exceptional dining experiences, and access to the stunning Boothbay Harbor.
Migis Lodge, South Casco: Tucked away on the shores of Sebago Lake, Migis Lodge provides a rustic yet luxurious escape with private cottages, outdoor activities, and gourmet dining.
Maine's magnificent resorts offer an unparalleled experience for travelers seeking a memorable vacation. From the tranquility of the Beachmere Inn in Ogunquit to the historic charm of The Colony Hotel in Kennebunkport, and the awe-inspiring Cliff House in Cape Neddick, each destination promises enchantment and adventure. Explore the breathtaking coastline, savor delectable seafood, and immerse yourself in the beauty of Maine's natural wonders. With an abundance of top-notch local restaurants and a wide array of attractions, Maine truly is a haven for unforgettable getaways.

Hilton Homewood Suites
Plan ahead and save! Honors members can save up to 17% off our Best Available Rate when you reserve at least seven days in advance.
---

Hilton Garden Inn
Stay Longer in Paradise! Save up to 20% when you book your next trip with Hilton to select hotels in the Caribbean, Mexico, Hawaii and more
---

Hilton Hotels & Suites
Book direct with Hilton and Experience the Stay with up to $100 per night credit, plus premium Wi-Fi, free early departure, early check-in, and late check-out. See site for details.
---
Aroostook ME Resort Vacations
Fort Kent, Houlton, Presque Isle
Downeast & Acadia ME Resort Vacations
Bar Harbor, Blue Hill, Deer Isle, Eastport, Lubec, Cherryfield, Machias
Katahdin & Moosehead ME Resort Vacations
Bangor, Brewer, Greenville, Lincoln, Millinocket, Orono
Kennebec & Moose River ME Resort Vacations
Augusta, Skowhegan, Waterville, The Forks
Lakes & Mountains ME Resort Vacations
Auburn, Lewiston, Norway, Bethel, Farmington, Naples
Midcoast ME Hotel Vacations
Bath, Boothbay Harbor, Camden, Rockland, Brunswick, Belfast, Searsport
Greater Portland ME Resort Vacations
Portland, Freeport, Yarmouth, Westbrook, Cape Elizabeth
South Coastal ME Resort Vacations
Biddeford, Kennebunk, Kittery, Ogunquit, Old Orchard Beach, Saco, Wells, York
Maine Hotels | Maine Resorts | Maine Vacation Rentals
Maine Conference Centers | Maine Pet-Friendly Lodging
Maine Campgrounds & RV Parks
Pet Friendly Lodging | Personals
Maine Weddings | Visit Maine Town Guides
Free World Mall

Country Weddings | Travel Destinations