Bethel, Maine 04217 & 04286
Bethel, ME Resorts, Real Estate, Travel, & Visitor Information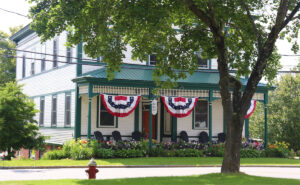 Bethel, Maine: A Gem in the Heart of New England
History of Bethel, Maine:
Bethel, Maine, nestled in the picturesque region of Oxford County, is a town steeped in history. Originally settled by European colonists in the late 1700s, the area was once inhabited by the Abenaki people, the indigenous tribes of the region. The town's name, "Bethel," has biblical origins and means "House of God." In the early 19th century, Bethel saw significant growth as a farming community and a hub for the lumber industry.
Throughout its history, Bethel has preserved its New England charm, with many well-preserved buildings dating back to the 18th and 19th centuries. Visitors can experience the town's heritage by exploring its historic sites and museums, which showcase the evolution of Bethel from its early days to the vibrant community it is today.
One of the crown jewels of Bethel is the iconic Bethel Inn Resort, a historic landmark that dates back to 1913. Nestled in the heart of the town, the Bethel Inn offers visitors a glimpse into the elegance of the past combined with modern amenities. Originally built as a quaint inn, it has evolved into a full-service year-round resort offering luxurious accommodations, a golf course, a spa, and a range of recreational activities. The Bethel Inn Resort provides an enchanting experience for visitors and has become a popular destination for weddings, events, and retreats.


The Bethel Inn Resort & Suites, On The Common, 21 Broad Street, Bethel, ME 04217 | 207-824-2175
Embrace the scenic beauty of Maine's White Mountains at Bethel Inn & Resort. A 1919 year-round family resort with fully updated traditional guest accommodations complemented with fully equipped townhomes and 200 acres of resort amenities. Breakfast is served daily in the Main Dining Room. Craft brews and handcrafted cocktails and more in the comfortable Millbrook Tavern & Grille. Award-winning 18-hole championship golf course, health club with an outdoor heated pool, fitness center, and saunas. Miles of biking trails right here at the resort.
Visit Bethel Inn Resort & Suites - Bethel, ME
---


Serving the Hospitality Industry, Selling the Hospitality Lifestyle | 207-266-5604
I'm a Maine Real Estate Broker, Hospitality Consultant, Hospitality Investor, Experienced Innkeeper and Cookbook Author. I've been an inn broker since 2008 with over 100 million dollars in sales and am very well versed in the industry. Whether you're a buyer or seller, I'll help you understand the nuances of a hospitality transaction and guide you through the intricate steps. My strengths in marketing, financing, understanding of tourism, hospitality and my creative vision will help sellers transition smoothly from on market to closing and to help buyers pursue and live their dreams, successfully.
Visit DanaMoos.com
---
Bethel Maine Attractions:
Sunday River Ski Resort: Located just a short drive from the town center, Sunday River Ski Resort is a premier winter destination in the northeastern United States. With a wide variety of trails and state-of-the-art facilities, the resort offers an unparalleled skiing and snowboarding experience.
Grafton Notch State Park: This scenic state park, located nearby, offers breathtaking views, hiking trails, and waterfalls. Adventurers and nature enthusiasts can explore the Appalachian Trail as it passes through the park's rugged terrain.
Bethel Historical Society: A visit to the Bethel Historical Society allows visitors to delve into the town's past through its extensive collection of artifacts, documents, and exhibits.
Mahoosuc Range: The Mahoosuc Range, part of the Appalachian Mountains, provides excellent opportunities for hikers and backpackers to explore the natural beauty of the region.
Villages, Districts, and Neighborhoods:
Bethel Village: The center of town, Bethel Village, exudes old-world charm with its historic buildings, quaint shops, and eateries. It is a hub for community gatherings and events.
West Bethel: Located to the west of Bethel Village, this area is known for its scenic landscapes and outdoor recreational opportunities.
North Bethel: Situated to the north, this neighborhood offers a quieter and more rural setting, perfect for those seeking a peaceful retreat.
Bryant Pond: A village located in the southern part of Bethel, Bryant Pond boasts beautiful lakes and outdoor activities.

City Parks, Recreation Areas, and Hikes:
Bethel Common: A charming park in the heart of the village, Bethel Common hosts events, picnics, and concerts during warmer months.
Bethel Outdoor Adventure & Campground: This family-friendly campground offers various outdoor activities, including canoeing, kayaking, and fishing.
Step Falls Preserve: A short hike leads to the scenic Step Falls, where visitors can enjoy a refreshing dip in the natural pools.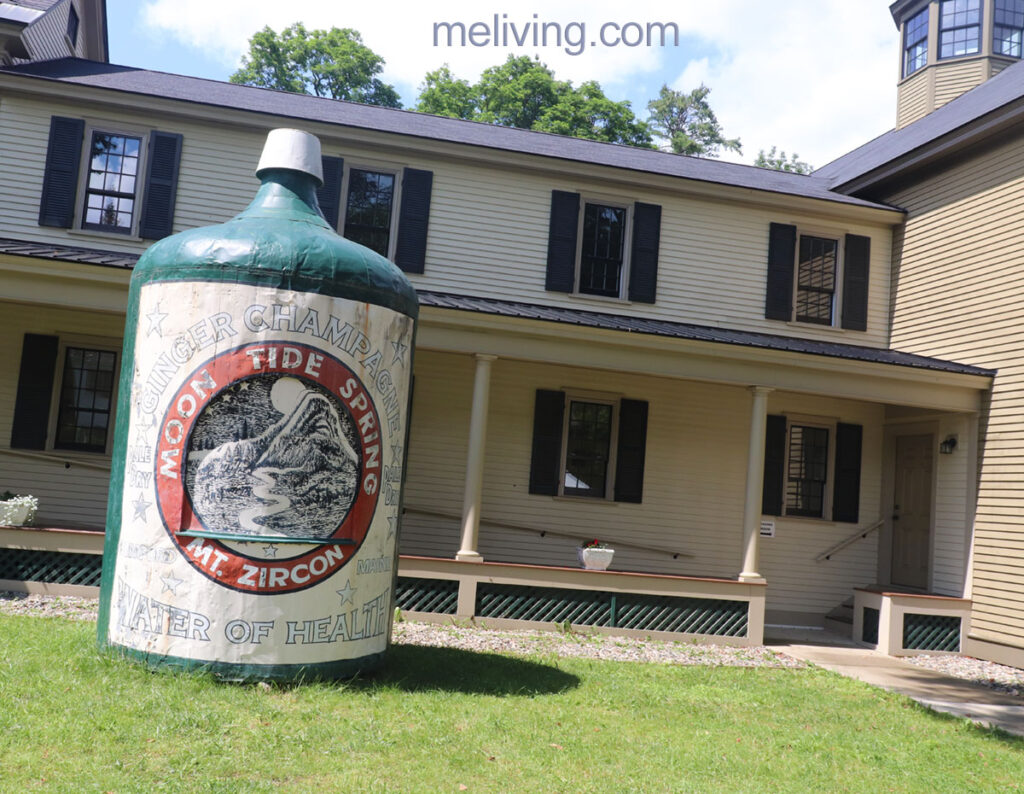 Historic Sites and Places of Interest:
Covered Bridges: Bethel is home to several picturesque covered bridges, including the Artists' Covered Bridge and the Sunday River Bridge.
Screw Auger Falls: This unique waterfall formation is a must-visit spot for nature enthusiasts and photographers.
Bethel Real Estate Options and Opportunities:
Bethel offers a range of real estate options, from historic homes in the village to modern houses with stunning views of the surrounding countryside. The town's popularity as a vacation destination also presents opportunities for short-term vacation rental investments.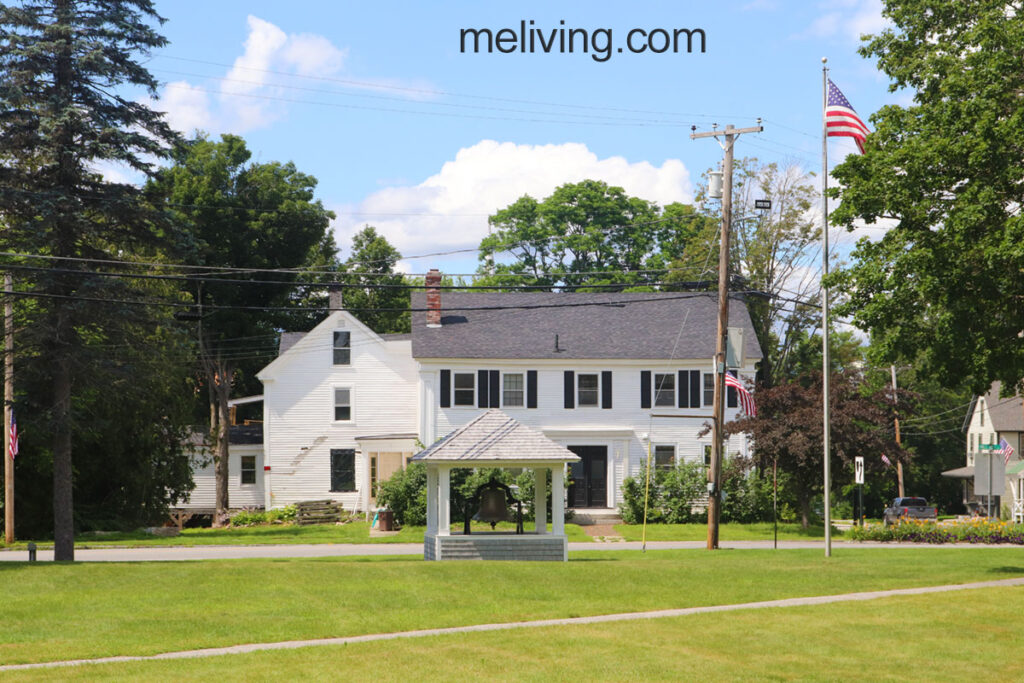 Employment and Quality of Life:
While Bethel has a strong tourism industry, it also benefits from a diverse economy that includes healthcare, education, and small businesses. The town's quality of life is highly regarded, with its natural beauty, outdoor recreational opportunities, and close-knit community contributing to a satisfying living experience.
Bethel Maine Highlights
Located in Oxford County near the border of New Hampshire, Bethel, Maine is located on the site of a former Abenaki settlement. Bethel, Maine is the largest ski town in Maine – home of the massive Sunday River Ski Area and Resort. On March 10, 1851, the Atlantic and St. Lawrence Railroad opened to Bethel, carrying freight and summer tourists eager to escape the noise, heat, and pollution of cities.
From the Civil War to the First World War, Bethel was a fashionable summer resort. Many prestigious hotels were built facing the common or on Bethel Hill. The Prospect Hotel, destroyed by fire in 1911, was the largest of the Bethel grand hotels, with a cupola from which guests could observe the mountains.
Bethel Maine Living:
Living in Bethel offers a unique combination of small-town charm and access to year-round outdoor activities. Residents enjoy a close community that hosts numerous events, festivals, and celebrations throughout the year. The town's schools are well-regarded, making it an attractive destination for families.
Bethel, Maine, with its rich history, natural beauty, and warm community spirit, stands as a true gem in the heart of New England. Whether you are seeking a peaceful retreat, an active outdoor lifestyle, or a place to call home, Bethel has something special to offer everyone.
To share your Bethel, Maine business information contact us about advertising in MELiving.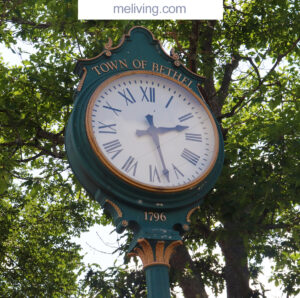 Incorporated: 1796
County: Oxford
Bethel, ME Population: 2010: 2,411
GPS Coordinates:
Latitude: 44.412222
Longitude:-70.784444
Bethel, ME Local Information:
Bethel Police Dispatch: 911
Bethel Fire Department: 207-824-2665
Public Works: 207-824-2370
Town Clerk: 207-824-3355


Maine Lakes & Mountains Vacation
inns | hotels | resorts | rentals | attractions | dining | real estate
SHOP BETHEL MAINE GIFTS

| Photo | Title | Price | Buy |
| --- | --- | --- | --- |
| | The History of Bethel, Me | $23.50 | On Sale Now |
| | Bethel, Maine: A Brief History | $23.19 | On Sale Now |
| | GreatCitees Bethel Maine T-Shirt EST XL Grey | $16.99 | On Sale Now |
| | Delorme Maine Atlas & Gazetteer | $24.99 | On Sale Now |
| | Black Lantern Whiskey Glasses – Forest Landscape Cocktail Glasses - Set of 2 Glasses - Old Fashioned Rock Glass Set - 11oz. Tumbler Glass | $33.00 | On Sale Now |
| | e4Hats.com Maine State Moose Embroidered Washed Dyed Cap - Navy OSFM | $22.99 | On Sale Now |
| | Retro State Of Maine Augusta ME Home Design T-Shirt | $19.99 | On Sale Now |
| | Trendy Apparel Shop Maine State Map Embroidered Low Profile Soft Cotton Brushed Baseball Cap - Navy | $19.99 | On Sale Now |
| | Sunday River Maine Retro Vintage Pullover Hoodie | $39.99 | On Sale Now |
| | Sunday River Maine Vintage Art Deco Ski Poster, 22 x 28 inches | $37.95 | On Sale Now |
| | Framed Topo Map: Sunday River (Barker Mountain), Maine - Poster Size. Handmade in USA | $299.99 | On Sale Now |
| | Sunday River Maine New England USA Ski Snowboard Skiing Pullover Hoodie | $39.99 | On Sale Now |
| | Sunday River Maine Retro Vintage Sweatshirt | $35.99 | On Sale Now |
| | Sunday River Maine Ski Chairs Wood Art Print from Painting by Artist Mike Rangner 18" x 24" | $139.95 | On Sale Now |
| | Sunday River Mountains Maine Hiking Outdoors Minimal Pullover Hoodie | $34.99 | On Sale Now |
| | R and R Imports Sunday River Maine Ski Adventures Souvenir 4 Inch Vinyl Decal Sticker 4-Pack | $16.99 | On Sale Now |
| | Ski Sunday River Maine Skiing Vacation Pullover Hoodie | $39.99 | On Sale Now |
| | Sunday River Maine USA Ski Area Sunday River Zip Hoodie | $33.99 | On Sale Now |
| | Sunday River,MAINE,Ski Snowboard Hiking Sweatshirt | $31.99 | On Sale Now |
Pet Friendly Lodging | Personals
Maine Weddings | Visit Maine Town Guides
New England Living Magazine
Free World Mall

Country Weddings | Travel Destinations