York, ME 03909
York, ME Inns Real Estate Vacations History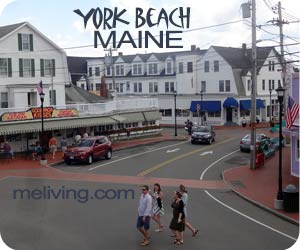 York, Maine is a town that is proud to say has retained a great deal of its historic heritage while keeping pace with modern living standards.
York is located just north of Kittery on the southern Maine coast. York is the second town going north on Interstate 95 or U.S. Route 1 after entering the southern tip of Maine. York has a population of 12,854. The town name York came from York, England, and was incorporated in 1652.

A popular summer resort community, the population of York quadruples during the vacation season. There are several wonderful inns and hotels in York including Stage Neck Inn, York Inn, Morning Glory Inn, Union Bluff Hotel, and others.
York Harbor is a fashionable resort area at the mouth of the York River. US 1A parallels Long Beach, a two-mile stretch of sand and rocky coastline.


York's Wild Kingdom, P.O. Box 1139, York Beach, ME 03910 | 207-363-4911
 New England's Only Zoo AND Amusement Park. A family oriented zoo and amusement park conveniently located in York Beach, Maine. Stroll and view a large number of beautifully landscaped animal exhibits; numerous rides for all ages plus food and ice cream stands, gift shops and so more. A day of family fun and walking distance to a clean sandy beach! View dozens of live animals from near and far. Sorry, Pets are not allowed in the Zoo but are allowed (on leash) in the Amusement Park. Open Seasonally May-Sept. View website for details and hours.
Visit York's Wild Kingdom Website
---


Maine Diner, 2265 Post Road (US Route 1),Wells, ME 04090 | 207-646-4441
World Famous Food Like Grandma Used To Make. Featured on "The Today Show", Phantom Gourmet, Guy Fieri's "Diners, Drive-Ins and Dives" and others. Maine blueberry pancakes, pies, lunch and dinner specials and more. Try Maine Diner's famous Lobster Pie, Seafood Chowder, Codfish Cakes. Breakfast anytime. Remember the Maine Gift Shoppe, Maine Products. Eat-In or Take-Out. View menus online.
Maine Diner - Wells, Maine
---
Boon Island and Nubble Lighthouse are visible from the shore. There are a number of original historic buildings in the village of York that have been preserved with the efforts of the Old York Historical Society and are open to the public, including the Elizabeth Perkins House, a one-room historical structure built in 1686, a prime example of Colonial Revival architecture. The house and other buildings are open for tours from mid-June through September.
Discovering the Charms of York, Maine: A Picturesque Seaside Town
Nestled along the rugged coastline of Maine, the seaside town of York exudes a timeless New England charm that attracts visitors from far and wide. With a rich history, breathtaking natural beauty, and an array of attractions, York offers a delightful blend of old-world charm and coastal allure.
History of York, Maine:
York, one of Maine's oldest towns, was first settled in 1624 and holds a significant place in American history. It was originally named Agamenticus by Native Americans and later became a bustling seaport during the colonial era. The town played a vital role in the American Revolution and witnessed several key events, including the signing of the famous "York Deeds" and the founding of the York County Courthouse, which remains in use to this day.

York Maine Neighborhoods and Villages:
York is comprised of several distinct neighborhoods and villages, each offering its own unique character. The primary areas include York Village, York Harbor, York Beach, and Cape Neddick. York Village showcases historic buildings, quaint shops, and a vibrant community center, while York Harbor boasts picturesque coastal views and stately mansions. York Beach, a popular tourist destination, features a sandy beach, an amusement park, and a lively atmosphere. Cape Neddick, known for its iconic Nubble Lighthouse, offers stunning ocean vistas and a tranquil setting.
York ME Employers:
York provides a thriving economy with various employment opportunities. Key employers in the area include York Hospital, which offers excellent healthcare services to the community, and the York School Department, providing quality education to local students. Additionally, the tourism and hospitality industry, retail businesses, and local government entities contribute significantly to the town's workforce.
Real Estate in York, Maine:
York presents a diverse range of real estate options, catering to different preferences and budgets. From historic colonial-style homes in York Village to oceanfront estates in York Harbor, and charming cottages near York Beach, prospective buyers can find their ideal property in this idyllic coastal town. The York, ME real estate market also offers a variety of vacation rental options, making it an attractive choice for seasonal visitors and those considering a more permanent residence.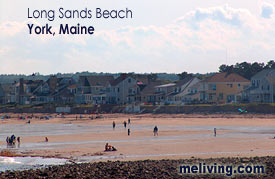 Things to Do in York, Maine:
York offers an abundance of activities for residents and visitors alike. Outdoor enthusiasts can explore the picturesque York River, enjoy scenic hikes in Mount Agamenticus Conservation Region, or relax on the sandy shores of Long Sands Beach or Short Sands Beach. The town is also home to numerous golf courses, parks, and nature preserves, providing ample opportunities for recreation and relaxation. For history buffs, attractions such as the Old Gaol (jail), Museums of Old York, and the George Marshall Store Gallery offer glimpses into York's storied past.
Choosing York, Maine as a Vacation Destination:
With its serene coastal setting, charming villages, and rich cultural heritage, York, Maine, is an ideal vacation destination. Visitors can indulge in beach activities, explore historical sites, sample fresh seafood at local restaurants, browse unique boutiques and art galleries, and immerse themselves in the warm hospitality of the community. The town's proximity to other popular coastal destinations, including Ogunquit and Portland, further enhances its appeal.
York ME Attractions:
Apart from its natural beauty and historic landmarks, York is home to several notable attractions. The Cape Neddick Lighthouse, affectionately known as Nubble Light, is one of the most photographed lighthouses in the United States. The York Wild Animal Kingdom offers a fun-filled experience for families, showcasing a wide array of exotic animals. For a touch of entertainment, visitors can enjoy live performances at the Hackmatack Playhouse, a renowned summer theater in the area.
Famous Residents:
Over the years, York has been home to various notable individuals. Some famous York, ME residents include American artist Henry Strater, best known for his paintings of New England landscapes, and author Edith Hamilton, renowned for her influential works on mythology and Greek literature.
York Maine Living:
Living in York offers a close-knit community atmosphere, picturesque surroundings, and an excellent quality of life. The town provides access to quality healthcare facilities, a well-regarded school system, and a range of recreational activities for residents of all ages. With its charming coastal ambiance, vibrant cultural scene, and strong sense of community, York, Maine, offers an idyllic place to call home.
From its rich history to its stunning coastal beauty, York, Maine, captures the essence of a quintessential New England seaside town. Whether you're seeking a memorable vacation or contemplating a new place to settle down, York's captivating charm, diverse neighborhoods, and a host of attractions make it an irresistible destination. Immerse yourself in the town's history, enjoy the scenic landscapes, and savor the warm hospitality of this beautiful seaside gem.
To share your York, Maine business information, please contact us about advertising in MELiving.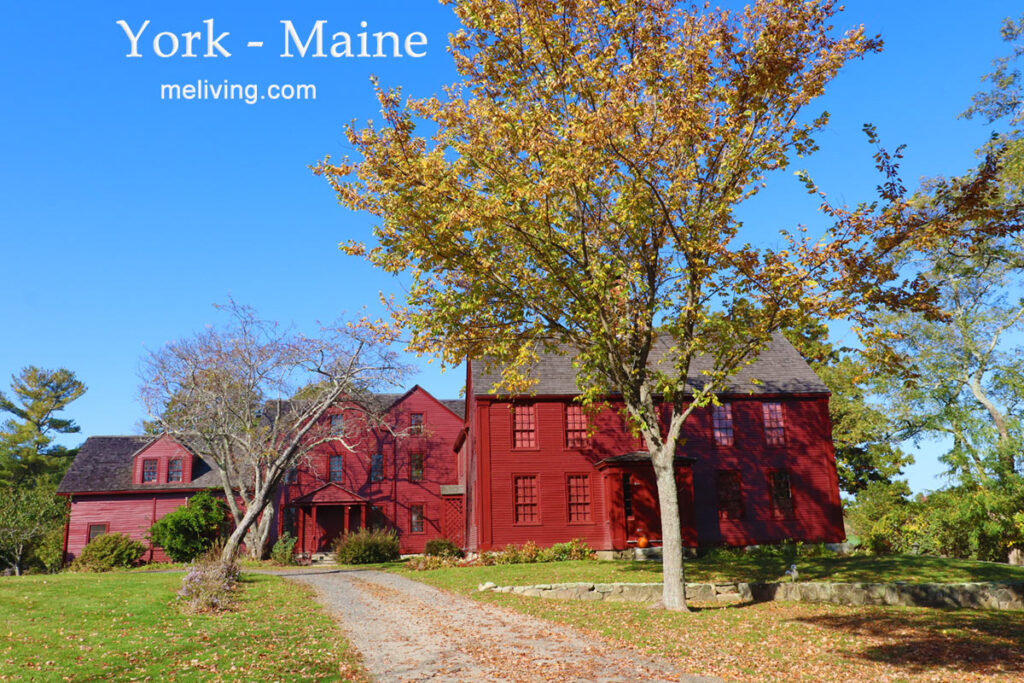 York, Maine Incorporated: 1653
County: York
York, ME Population: 2010: 9,589
GPS Coordinates:
Latitude: 43.320278
Longitude: -70.611667
York, ME Local Information
York Police Dispatch: 911
York Fire Department: 207-363-1015
Town Hall Telephone: 207-363-1000
inns | hotels | resorts | rentals | attractions | dining | real estate
YORK ME PRODUCTS & GIFTS

| Photo | Title | Price | Buy |
| --- | --- | --- | --- |
| | Maine Salt Water Lobster Taffy - 4oz Assorted Flavors (Cherry, Blueberry, Lemon, Watermelon, Mint, Raspberry) | $10.99 ($10.99 / Count) | On Sale Now |
| | Old York Beach | $33.06 | On Sale Now |
| | Sweet Candy Original Salt Water Taffy Assortment - Delicious Chewy Candy - Individually Wrapped - Classic Nostalgic Candies- 3LB - Assorted - Approximately 210 pieces | $19.25 ($0.40 / Ounce) | On Sale Now |
| | NAUTICAL Anchor York Beach Maine Travel Vacation Pullover Hoodie | $39.99 | On Sale Now |
| | York Beach Maine ME Vintage American Flag Sports Design Long Sleeve T-Shirt | $22.99 | On Sale Now |
| | Lantern Press 9x12 Inch Art Print Wall Décor, York, Maine, Nubble Lighthouse | | On Sale Now |
| | Frommer's Maine Coast (Complete Guide) | $17.99 | On Sale Now |
| | York Harbor Maine ME Vintage Athletic Sports Design Sweatshirt | $31.99 | On Sale Now |
| | Classic Teaze Maine the Pine Tree State Fir Woods Hoodie Sweatshirt Women Men Forest Green | $29.99 | On Sale Now |
| | Doraloko Throw Pillow Cover 12x20 Set of 2, Maine Decor Gift Souvenir, American Flag License Plate Lumbar Pillowcase, Greetings from The Pine Tree State(ME, USA) - Cushion Case Sham, No Inserts | $13.69 ($6.84 / Count) | On Sale Now |
| | Totally Bamboo Destination Maine State Shaped Serving and Cutting Board, Includes Hang Tie for Wall Display | $29.99 | On Sale Now |
| | York Beach Maine ME Vintage Sailboat Retro 70s Long Sleeve T-Shirt | $22.99 | On Sale Now |
| | York Beach Maine ME Vintage Nautical Waves Design T-Shirt | $16.99 | On Sale Now |
| | Nubble Light Lighthouse Maine ME Classy Round Chrome Plated Metal Keychain | | On Sale Now |
| | Nubble Lighthouse Maine Lighthouse Art Painting Summer Gift Sweatshirt | $31.99 | On Sale Now |
| | Mary Meyer Stuffed Animal Soft Toy, Lobbie Lobster- Maine, 17-Inches | $13.99 | On Sale Now |
| | 3dRose Wicked Smaht Two Tone Mug, 1 Count (Pack of 1), Black | $12.96 | On Sale Now |
| | Well Told Engraved Portland Maine Map Insulated Wine Tumbler, Etched Stainless Steel Cup (12 oz, Midnight Blue) City Map Insulated Tumbler, Custom Insulated Tumbler, Outdoor Drinkware | $29.95 | On Sale Now |
| | Maine Gifts - Box of 10 Maine Made Items - Whoopie Pie, Fluff, Moxie Soda, Maple Syrup, Blueberry Honey Bear, Humpty Dumpty BBQ Chips, Needham Chocolate, Carrabassett Acadia Coffee, Wild Blueberry Jam and Woods Candle - Great Gift Set or Gift Basket for Christmas, Holidays and Birthdays | $59.99 ($6.00 / Count) | On Sale Now |
York, ME Living Resources

York, ME Airports
York, ME Art Galleries
York, ME Autos
York, ME Camping
York, ME Golfing
York, ME Microbreweries
York, ME Shopping
York, ME Theaters
York, ME Antiques
York, ME Attorneys
York, ME Classifieds
York, ME Hiking
York, ME Inns
York, ME Museums
York, ME Skiing
York, ME Weather
York, ME Apple Orchards
York, ME Attractions
York, ME Beaches
York, ME Dining
York, ME Hotels
York, ME Radio Stations
York, ME State Parks
Pet Friendly Lodging | Personals
Maine Weddings | Visit Maine Town Guides
New England Living Magazine
Free World Mall

Country Weddings | Travel Destinations