Maine Lodging Guide
B&B Inns, Hotels, Motels, Resorts
Vacation Rentals, Conference Centers, Pet-Friendly Lodging in Maine
The MELiving.com "Maine Lodging Guide" is the best way to find outstanding Maine Lodging. MELiving.com brings you the best Maine lodging values from every region of Maine. Maine has a fabulous selection of inns, hotels, motels, resorts, vacation rentals, conference centers, and pet-friendly lodgings to accommodate every budget and lifestyle. Choose from ocean-side hotels and motels, quaint bed and breakfast inns, luxurious resorts, amenity-packed conference centers, vacation rentals, and pet-friendly lodgings. Explore select Maine lodging by following the links below. Ask about ME lodging or share Maine Lodging Reviews. Feature your Maine Lodging, contact us.
Maine Lodging Accommodations: Inns Resorts Hotels Rentals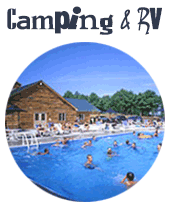 Exploring the Best of Maine Lodging: A Haven for Every Traveler
Maine, with its breathtaking coastal landscapes, vibrant cities, and rich cultural heritage, offers a diverse range of lodging options to suit every traveler's taste. Whether you're seeking a charming inn, a luxurious hotel, a pet-friendly retreat, a scenic camping spot, a cozy vacation rental, or state-of-the-art meeting and conference facilities, Maine has it all. In this article, we'll take you on a journey through some of the famous lodging destinations in the state, providing a glimpse into the enchanting world of Maine's accommodations.
Maine Inns: A Blend of Charm and Hospitality
Maine inns are renowned for their warm hospitality, quaint ambiance, and personalized service. From historic bed and breakfasts to waterfront retreats, these inns offer a cozy and intimate experience for guests. Delight in the enchanting architecture of the Captain Lord Mansion in Kennebunkport or revel in the luxury of the White Barn Inn & Spa in Kennebunk. Each inn has its unique charm and promises an unforgettable stay.
Maine Hotels: Luxury and Comfort in Every Corner
For those seeking a touch of elegance and contemporary comfort, Maine's hotels provide a luxurious haven. The Press Hotel in Portland, housed in a beautifully restored historic building, combines modern amenities with a nod to the newspaper industry. The Cliff House Resort and Spa in Cape Neddick boasts breathtaking ocean views, world-class dining, and a range of indulgent amenities.
Maine Resorts: Unwind and Rejuvenate
Maine resorts offer a complete vacation experience, combining stunning locations with exceptional amenities. The Beachmere Inn with its amazing views and location on Marginal Way. The historic and classic Colony Hotel with its private beach in Kennebunkport. The Samoset Resort in Rockport overlooks Penobscot Bay and features a championship golf course, luxurious spa, and multiple dining options. The Spruce Point Inn Resort & Spa in Boothbay Harbor offers waterfront accommodations, seaside cottages, and access to a private beach. Maine resort lodging offers sensational options.
Maine Pet-Friendly Lodging: A Treat for Four-Legged Friends
Traveling with pets? Maine welcomes them with open arms. Many lodging options throughout the state cater to furry companions. The Black Point Inn in Scarborough and the Inn by the Sea in Cape Elizabeth provide pet-friendly accommodations along with pet amenities and services, ensuring a comfortable stay for both you and your beloved pets.
Maine Camping and RV Parks: Embrace the Great Outdoors
Maine's natural beauty beckons outdoor enthusiasts to its camping and RV parks. Acadia National Park is a prime destination, offering scenic campgrounds such as Seawall Campground and Blackwoods Campground. With facilities ranging from basic to full hookups, these parks allow visitors to immerse themselves in the beauty of nature.
Maine Vacation Rentals: Home Away from Home
Vacation rentals provide the freedom and flexibility of a home away from home. Coastal cottages, lakeside cabins, and rustic lodges can be found across the state. Sites like Airbnb and VRBO offer a wide array of options to suit various preferences and budgets, making it easy to find the perfect retreat for your Maine getaway.
Maine Meeting & Conference Rooms: Inspiring Venues for Productive Gatherings
Maine's stunning landscapes and diverse lodging options make it an ideal destination for meetings and conferences. The Nonantum Resort in Kennebunkport and the Harraseeket Inn in Freeport offer state-of-the-art meeting facilities, accommodating small executive meetings or large corporate events. These venues provide the perfect blend of business and pleasure.
A Maine visit is a gateway to unforgettable experiences, whether you seek relaxation, adventure, business travel, or a mix. From charming inns and luxury hotels to pet-friendly accommodations, scenic camping spots, cozy vacation rentals, and top-notch meeting facilities, the state has something for everyone.
Pet Friendly Lodging | Personals
Maine Weddings | Visit Maine Town Guides
New England Living Magazine
Free World Mall

Country Weddings | Travel Destinations