Wells, ME 04090
Wells, ME Vacations, Dining, Real Estate & Local Information
Wells has been called the "Antiques Center of Maine." Here you can find more than fifty antique and rare bookshops. Wells also has seven miles of oceanfront. Wells was first settled in 1642 and was the third town to be established in Maine. Wells got its town name from the city in England named Wells.
Today, Wells is the home of the famous Maine Diner – the Maine Diner has been featured on "The Today Show, Diner's Drive-Ins and Dives, and many other television, cable, and other media outlets.
To share your Wells, Maine business information, please contact us.


Maine Diner, 2265 Post Road (US Route 1),Wells, ME 04090 | 207-646-4441
World Famous Food Like Grandma Used To Make. Featured on "The Today Show", Phantom Gourmet, Guy Fieri's "Diners, Drive-Ins and Dives" and others. Maine blueberry pancakes, pies, lunch and dinner specials and more. Try Maine Diner's famous Lobster Pie, Seafood Chowder, Codfish Cakes. Breakfast anytime. Remember the Maine Gift Shoppe, Maine Products. Eat-In or Take-Out. View menus online.
Maine Diner - Wells, Maine
---


Hampton Inn & Suites Wells - Ogunquit, 900 Post Road, Wells, Maine 04090
Enjoy a convenient location among Ogunquit, Maine hotels at the Hampton Inn & Suites Wells-Ogunquit. We are only five minutes from a swim in the Atlantic Ocean at Wells Beach, ten minutes from shopping, dining and more in downtown Ogunquit, and within walking distance of the Wells Shopping Plaza. View more than 250 trolley cars at the Seashore Trolley Museum or work on your swing at the Old Marsh Golf Club.
---


Fisherman's Catch Restaurant, 134 Harbor Road, Wells, ME 04090 | 207.646.8780
Fisherman's Catch Restaurant has been serving fresh Maine seafood, off the beaten path, for more than 35 years. We truly appreciate the locals making our little rustic spot in Wells Harbor their destination. Off the Beaten Path, Keeping It Rustic Since 1982. Lunch and Dinner - May to Mid October. Dine Out, Dine In. A Maine Summertime Classic.
Visit Fisherman's Catch Restaurant - Wells, ME
---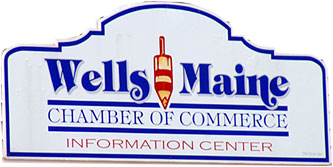 Incorporated: 1642
County: York
Wells, ME Population: 2010: 9,589
GPS Coordinates:
Latitude: 43.320278
Longitude: -70.611667
Wells, ME Local Information
Wells Police Dispatch: 911
Wells Fire Department: 207-646-7912
Town Hall Telephone: 207-646-5113
HISTORY OF WELLS, MAINE
Wells, Maine is a coastal town located in York County. The area was originally inhabited by the Abenaki tribe of Native Americans, who called it Webhannet, meaning "at the clear stream." The first European settlers arrived in the early 1600s, and the town was officially incorporated in 1653. In the 18th century, Wells was a prosperous trading center, with a thriving fishing industry and several shipyards. The town also became known for its shoemaking and tanning industries. During the Revolutionary War, Wells was a hotbed of Patriot activity, with many residents supporting the cause for independence.
In the 19th century, Wells became a popular summer destination for tourists, drawn to the town's scenic beauty and coastal charm. The arrival of the railroad in the 1870s made it easier for visitors to reach Wells, and many hotels and boarding houses were built to accommodate the influx of tourists.
In the 20th century, Wells continued to grow and develop as a tourist destination. In the 1960s and 70s, the town underwent a period of rapid expansion, with new housing developments and commercial areas springing up. Today, Wells is a popular vacation spot, with a thriving tourism industry that includes beaches, restaurants, and shopping. Despite its modern amenities, Wells has managed to preserve much of its historic charm. Visitors can explore a number of historic sites, including the Wells Reserve at Laudholm, a 19th-century saltwater farm that has been turned into a nature preserve and cultural center, and the historic Wells Harbor, which offers stunning views of the coastline and nearby islands.
POPULAR WELLS, MAINE ATTRACTIONS
Wells, Maine is a popular tourist destination with a variety of attractions for visitors to enjoy. Here are some of the most popular tourist attractions in Wells:
Wells Beach: This long, sandy beach is a favorite among families and surfers alike. With its gentle waves and wide expanse of sand, it's the perfect place to swim, sunbathe, or take a leisurely walk.
Rachel Carson National Wildlife Refuge: This nature reserve encompasses over 5,000 acres of salt marsh, estuary, and upland habitat. Visitors can explore the many trails and observe a variety of birds and other wildlife.
Wells Harbor: This working harbor is a great place to watch the boats come and go, or to take a sunset cruise. Visitors can also enjoy a meal at one of the harbor's restaurants or seafood shacks.
Laudholm Farm: This historic saltwater farm has been turned into a nature preserve and cultural center. Visitors can explore the farm's historic buildings and gardens, attend a workshop or concert, or take a guided nature walk.
Ogunquit Playhouse: This historic theater has been entertaining audiences since 1933. Visitors can enjoy a variety of Broadway-style shows and musicals throughout the summer season.
The Maine Diner: This iconic diner has been serving up classic Maine dishes since 1983. Visitors can try the famous lobster pie, clam chowder, or blueberry pancakes.
These are just a few of the many attractions that Wells, Maine has to offer. Whether you're interested in nature, history, or just relaxing on the beach, there's something for everyone in this charming coastal town.
SHOP WELLS, MAINE GIFTS

| Photo | Title | Price | Buy |
| --- | --- | --- | --- |
| | Maine Bucket List Adventure Guide: Explore 100 Offbeat Destinations You Must Visit! | $14.89 | On Sale Now |
| | Wells Beach Maine T-Shirt EST XL Grey | $16.99 | On Sale Now |
| | Wells Beach, Maine, You're my Lobster, Lobster Tattoo 84699 (24x36 SIGNED Print Master Art Print, Wall Decor Poster) | | On Sale Now |
| | Lantern Press Wells Beach, Maine, Woody and Surfer on Beach (9x12 Art Print, Wall Decor Travel Poster) | $12.99 | On Sale Now |
| | Maine's Favorite Birds | $15.00 | On Sale Now |
inns | hotels | resorts | rentals | attractions | dining | real estate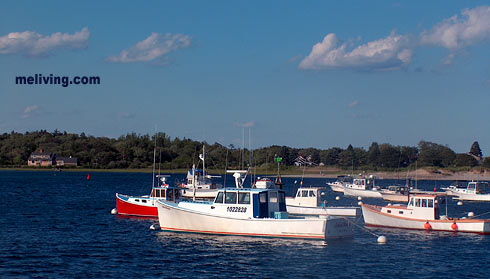 Wells, ME Living Resources

Wells, ME Airports
Wells, ME Art Galleries
Wells, ME Autos
Wells, ME Camping
Wells, ME Golfing
Wells, ME Microbreweries
Wells, ME Shopping
Wells, ME Theaters
Wells, ME Antiques
Wells, ME Attorneys
Wells, ME Classifieds
Wells, ME Hiking
Wells, ME Inns
Wells, ME Museums
Wells, ME Skiing
Wells, ME Weather
Wells, ME Apple Orchards
Wells, ME Attractions
Wells, ME Beaches
Wells, ME Dining
Wells, ME Hotels
Wells, ME Radio Stations
Wells, ME State Parks
Pet Friendly Lodging | Personals
Maine Weddings | Visit Maine Town Guides
Free World Mall

Country Weddings | Travel Destinations