Perkins Cove Maine
Ogunquit, ME Scenic Cove & Commerce Center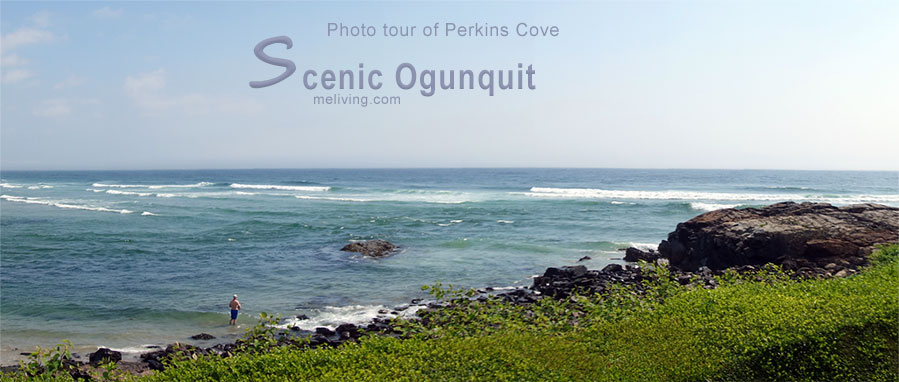 Perkins Cove, Ogunquit, Maine


Beachmere Inn, 62 Beachmere Place, Ogunquit, ME 03907 | 207-646-2021
Ocean front accommodations in the heart of Ogunquit on the Marginal Way with breathtaking ocean views. Luxury suites and unique rooms, fireplaces, kitchenettes, private balconies or patios. Enjoy an on-site spa, exercise room and hot tub. Reception rooms for weddings, meetings and events. Beachmere Inn is a leader in guest services, event coordination and hospitality. A stunning location perfect for weddings, elopements, vow renewals, rehearsal dinners, bridal showers and even bachelor - bachelorette weekend getaways. Open year round. Walk to everything in town or enjoy drinks from our ocean view Blue Bistro.
Visit Beachmere Inn - Ogunquit ME
---


Ogunquit Playhouse, 10 Main Street, US Route 1, Ogunquit, ME 03907 | Downtown Box Office 207-646-5511
America's Foremost Summer Theater began in a renovated garage in Ogunquit's town square in 1933. Ogunquit Playhouse is dedicated to producing the finest shows ever to appear on Broadway stages. Visit the web site to see this years show schedule and purchase tickets online.
Visit Ogunquit Playhouse
---


Jonathan's OGT, 92 Bourne Lane, Ogunquit, Maine 03907 | 207-646-4777
Serving upscale New England cuisine, Jonathan's Ogunquit, caters to those diners looking for fresh seafood, classic European dishes, grilled steaks and more. Diners prefer Jonathan's for a romantic date night, to celebrate a special birthday or enjoy an evening of farm to table gastronomy before a show. Jonathan's offers dining, events, and concerts. Featuring local food products wherever possible and focuses on serving fresh, New England products. Jonathan's slogan has always been to #eatwell.
Visit Jonathan's OGT - Ogunquit, ME
---


Roberto's, 200 Shore Road, Ogunquit, Maine 03907 | 207-646-8130
Roberto's is committed to making every dish memorable and that feeds not only the body, but feeds the spirit as well. Delicious hardy portions that are truly crave worthy. An extensive menu of all your favorite Italian dishes cooked authentically to give you that real taste of Italy.
Visit Roberto's - Ogunquit, ME
---


Ogunquit Beach Lobster House, 1111 Beach Street, Ogunquit, ME 03907 | 1-207-360-2286
Enjoy a Maine lobster meal you will will want again and again, with succulent lobster you can taste, not buried in overwhelming seasonings or paired with inappropriate accompaniments. We make it to your taste, even if only seasoned with our healthy Maine salt air! Dine-In, or Take-Out. Seasonally Open 7 days a week from Noon - 8:00pm
Visit Ogunquit Beach Lobster House - Ogunquit, ME
---
One of the busiest and most photographed coves in all of Maine is called Perkins Cove. This Maine fishing cove is now a popular destination for photographers, fishermen, shoppers, and hungry travelers. Perkins Cove and all of Ogunquit – "Beautiful Place By The Sea" was once a part of Wells, Maine. In 1671 a sawmill was built in Ogunquit by Josia Littlefield, an early settler. Perkins Cove was then known as "Fish Cove".
The river flowing into the cove is called Josias River (aka Four-Mile Brook) – it meets the Ogunquit river near what is now called the famous Perkins Cove.  The cove was dug out by hand to create a safe haven for Maine fishing boats. Erosion further widened the trench to create Perkins Cove.
Today's Perkins Cove features a hand-operated drawbridge and the tiny harbor is home to several Lobster fishing boats, tour boats, sailboats, and pleasure craft. Some of Maine's most famous restaurants are located in Perkins Cove. They include Barnacle Billy's (where photos of US Presidents may be found on the walls), The Oarweed, Jackie Too's, and others. Many of these Maine restaurants are seasonal. Some restaurants offer free parking with validation. Paid parking is also available in the parking lot on the cove. The Perkins Cove parking lot will "sell out" during the busy summer months. Additional parking is available a short walk from Perkins Cove. Free, public restrooms are located a short walk from Rotary Square.
Shopping in Perkins Cove includes fine art, trendy clothing, Maine gifts and memorabilia, and jewelry. Ogunquit was named America's Best Coastal Small Town in USA Today's 10 Best Readers' Choice 2016. Travelers visit this easy to get to and friendly Maine cove from every corner of the globe.  Perkins Cove activities besides sightseeing include lobster boat tours, deep-sea fishing charters, sailboat rides, scenic boat tours, and walking on the Marginal Way. The famous ocean walking path called "Marginal Way" begins in Perkins Cove and winds oceanside northeast to Ogunquit beach.  Please share your Perkins Cove comments, questions, or reviews. To feature your Maine business, contact us.
Visit Ogunquit Maine – Ogunquit Inns |  Ogunquit Hotels 
Ogunquit Resorts | Ogunquit Vacation Rentals
Enjoy Maine Lobster at the best Southern Maine Restaurants
Camera Sale

Canon Cameras
Nikon Cameras
Photographers Accessories
Pet Friendly Lodging | Personals
Maine Weddings | Visit Maine Town Guides
Free World Mall

Country Weddings | Travel Destinations