Maine Casual Dining
Maine Cafes Pubs Clam Shacks Lobster Rolls Fried Food & Take-Out Restaurants
Welcome to Maine – where Casual Dining can mean anything from a basket of fresh Maine fried clams to boiled Maine lobster, or a steamed hot dog from a roadside vendor, a hand-tossed Maine pizza, or a street-side cafe in quaint harbor village.
Maine is famous for casual dining food like oysters, clam chowder, Maine crab cakes, lobster rolls, and others. Many Maine restaurants now offer take-out and outdoor dining (weather permitting). Thank you for supporting our locally owned and operated Maine casual dining restaurants, brewpubs, and cafes. Please tip graciously.
Share your favorite Maine diners, cafes, and clam shacks, feature your Maine cafe, or casual dining or take-out restaurant, contact us.


Maine Diner, 2265 Post Road (US Route 1),Wells, ME 04090 | 207-646-4441
World Famous Food Like Grandma Used To Make. Featured on "The Today Show", Phantom Gourmet, Guy Fieri's "Diners, Drive-Ins and Dives" and others. Maine blueberry pancakes, pies, lunch and dinner specials and more. Try Maine Diner's famous Lobster Pie, Seafood Chowder, Codfish Cakes. Breakfast anytime. Remember the Maine Gift Shoppe, Maine Products. Eat-In or Take-Out. View menus online.
Maine Diner - Wells, Maine
---


When Pigs Fly Pizzeria, 460 U.S. Route 1 Kittery, Maine 03904 | Restaurant: 207-438-7036 Bread Store: 207-439-3114
Enjoy our large selection of wood-fired pizzas, appetizer plates, craft beers and draft wines. The pizzas are Neapolitan style, handcrafted from all natural ingredients. Our wood-fired ovens give the crust a chewy, smoky flavor. All ingredients are the freshest including mozzarella, which is made fresh daily. This location is also home to the When Pigs Fly Company Store, which offers all of the classic and artisan breads, and other products available from When Pigs Fly.
Visit When Pigs Fly Pizzeria - Kittery, ME
---


Warren's Lobster House, 11 Water Street / U.S. Route 1, Kittery, Maine 03904 | 207-439-1630
Warren's is a "destination restaurant" known far and wide. All entrees on our extensive menu include the "Seacoastís Finest Salad Bar" featuring over sixty items. Warren's offers the areaís largest selection of lobster entrees along with great seafood, steak and chicken specialties served in a comfortable and casual family atmosphere. Free valet parking service is provided "in season".
Visit Warren's Lobster House - Kittery, ME
---


Fisherman's Catch Restaurant, 134 Harbor Road, Wells, ME 04090 | 207.646.8780
Fisherman's Catch Restaurant has been serving fresh Maine seafood, off the beaten path, for more than 35 years. We truly appreciate the locals making our little rustic spot in Wells Harbor their destination. Off the Beaten Path, Keeping It Rustic Since 1982. Lunch and Dinner - May to Mid October. Dine Out, Dine In. A Maine Summertime Classic.
Visit Fisherman's Catch Restaurant - Wells, ME
---


Ogunquit Lobster Pound Restaurant, 504 Main Street, U.S. Route 1, Ogunquit, Maine 03907 | 207-646-2516
Established in 1931 the Ogunquit Lobster Pound has been proudly serving the best Maine lobster for generations. Choose your own live lobster to be boiled in seawater in the traditional Maine fashion or try one of the many offerings from our full menu. Open for Dinner every day at 5pm. We do not accept reservations.
Visit Ogunquit Lobster Pound - Ogunquit, ME
---


Jonathan's OGT, 92 Bourne Lane, Ogunquit, Maine 03907 | 207-646-4777
Serving upscale New England cuisine, Jonathan's Ogunquit, caters to those diners looking for fresh seafood, classic European dishes, grilled steaks and more. Diners prefer Jonathan's for a romantic date night, to celebrate a special birthday or enjoy an evening of farm to table gastronomy before a show. Jonathan's offers dining, events, and concerts. Featuring local food products wherever possible and focuses on serving fresh, New England products. Jonathan's slogan has always been to #eatwell.
Visit Jonathan's OGT - Ogunquit, ME
---


Loco Coco's Tacos, 36 Walker Street, Kittery, ME 03904 | 207-438-9322
Creative, unique, and freshly made Mexican food housed in a restored building, a relaxed dining experience that offers something different to patrons and ensures you enjoy a memorable food experience every time. Mexican, Southwestern Cuisine, Special Diets, Vegetarian, Vegan / Gluten free options. Lunch, Dinner, Dine-In or Take-out, Catering.
Visit Loco Coco's Tacos - Kittery, ME
---


Lord's Clam Box Restaurant, 1465 Main Street So., Sanford, ME 04073 | 207-324-4700
Serving Only the Finest Seafood Since 1969. Famous Chowders and Legendary Seafood, Fried Haddock, Maine Steamers, Shrimp, Imported Pasta, One Quarter Pound Hamburgers, Assorted homemade desserts and pastries. Sensational side dishes and appetizers. Eat in or Take Out.
Visit Lord's Clam Box - Sanford, ME
---


Ogunquit Beach Lobster House, 1111 Beach Street, Ogunquit, ME 03907 | 1-207-360-2286
Enjoy a Maine lobster meal you will will want again and again, with succulent lobster you can taste, not buried in overwhelming seasonings or paired with inappropriate accompaniments. We make it to your taste, even if only seasoned with our healthy Maine salt air! Dine-In, or Take-Out. Seasonally Open 7 days a week from Noon - 8:00pm
Visit Ogunquit Beach Lobster House - Ogunquit, ME
---


The Bethel Inn Resort & Suites, On The Common, 21 Broad Street, Bethel, ME 04217 | 207-824-2175
Embrace the scenic beauty of Maine's White Mountains at Bethel Inn & Resort. A 1919 year-round family resort with fully updated traditional guest accommodations complemented with fully equipped townhomes and 200 acres of resort amenities. Breakfast is served daily in the Main Dining Room. Craft brews and handcrafted cocktails and more in the comfortable Millbrook Tavern & Grille. Award-winning 18-hole championship golf course, health club with an outdoor heated pool, fitness center, and saunas. Miles of biking trails right here at the resort.
Visit Bethel Inn Resort & Suites - Bethel, ME
---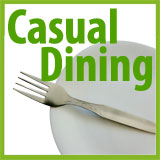 Flo's Steamed Hot Dogs
1359 Route 1
Cape Neddick – York, ME 03902
Portland Lobster Company
180 Commercial St.
Portland, ME 04112
Ph: 207-775-2112
Add your Business Listing to this page
Pet Friendly Lodging | Personals
Maine Weddings | Visit Maine Town Guides
NEW ENGLAND LIVING | NEW ENGLAND RESTAURANTS
Free World Mall

Country Weddings | Travel Destinations