Captain Lord Mansion
Kennebunkport ME Inn Rooms & Suites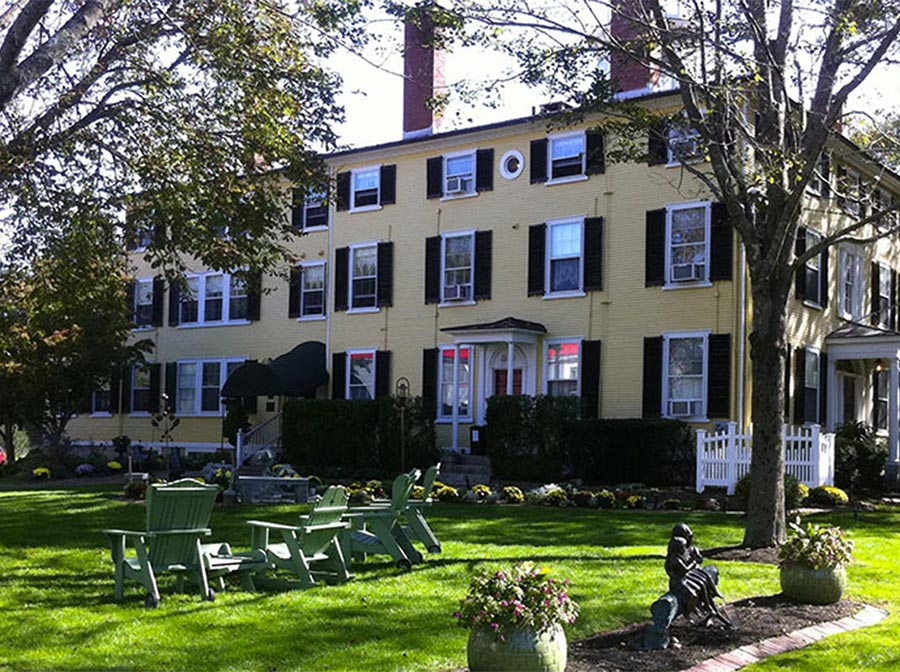 Visit historic Kennebunkport and stay at Captain Lord Mansion where the "Fountain of Love" awaits. The fountain is the centerpiece of the inn's unique memorial garden. This romantic Maine Inn offers peace, intimacy, and authentic historic elegance in a beautiful location situated at the head of a sloping village green, overlooking the Kennebunk River.
The Captain Lord Mansion is conveniently located only several short walking blocks from the Port's Dock Square where the Kennebunkport shops and restaurants are located.
Ask us about Captain Lord Mansion Inn, or share Maine inn news and reviews. To feature your Maine business, contact us.
Captain Lord Mansion – Kennebunkport ME Bed & Breakfast


Beachmere Inn, 62 Beachmere Place, Ogunquit, ME 03907 | 207-646-2021
Ocean front accommodations in the heart of Ogunquit on the Marginal Way with breathtaking ocean views. Luxury suites and unique rooms, fireplaces, kitchenettes, private balconies or patios. Enjoy an on-site spa, exercise room and hot tub. Reception rooms for weddings, meetings and events. Beachmere Inn is a leader in guest services, event coordination and hospitality. A stunning location perfect for weddings, elopements, vow renewals, rehearsal dinners, bridal showers and even bachelor - bachelorette weekend getaways. Open year round. Walk to everything in town or enjoy drinks from our ocean view Blue Bistro.
Visit Beachmere Inn - Ogunquit ME
---


Morning Glory Inn, 120 Seabury, Road, York, ME 03909 | 207-363-2062
A stay at Morning Glory Inn is a romantic, intimate, experience. A 5 room Bed and Breakfast in the York Harbor area, close to so much activity, yet just tucked away a bit for the enjoyment of the Maine seasons. Each room has it's own a private deck, and all but one room is on the first floor due to the spread- layout of this unique 'craftsman-style/post and beam overall design. It makes for a wonderful choice of socialization, or quiet moments together.
Visit Morning Glory Inn - York, ME
---


Serving the Hospitality Industry, Selling the Hospitality Lifestyle | 207-266-5604
I'm a Maine Real Estate Broker, Hospitality Consultant, Hospitality Investor, Experienced Innkeeper and Cookbook Author. I've been an inn broker since 2008 with over 100 million dollars in sales and am very well versed in the industry. Whether you're a buyer or seller, I'll help you understand the nuances of a hospitality transaction and guide you through the intricate steps. My strengths in marketing, financing, understanding of tourism, hospitality and my creative vision will help sellers transition smoothly from on market to closing and to help buyers pursue and live their dreams, successfully.
Visit DanaMoos.com
---
inns | hotels | resorts | rentals | attractions | dining | real estate
The Captain Lord Mansion
6 Pleasant Street, Kennebunkport, ME 04046 | 207-967-3141
Pet Friendly Lodging | Personals
Maine Weddings | Visit Maine Towns
Free World Mall

Country Weddings | New England Recipes
Maine Inns | Red Sox Gifts | Travel Destinations