Boothbay Harbor Maine Vacations at Topside Inn
We watched sailboats glide across the water, lobster and fishing boats in the distance while relaxing on white Adirondack chairs facing beautiful Boothbay Harbor where the slight breeze off the ocean held the aroma of wild Maine roses. A perfect place for morning coffee or to while away the hours reading or just enjoying the views. When we needed to move we were just steps away from the hustle and bustle of Maine's scenic oceanside hamlet called Boothbay Harbor. We had booked our rooms at the Topside Inn
in Boothbay Harbor and we recommend that you do as well.
The Topside is located on McKown Hill at the highest point in Boothbay Harbor. Along with incredible views, this 4-acre 19th-century Sea Captain's home is joined by two classic summer guesthouses to offer updated contemporary lodging. The rooms are comfortable with views of the harbor or the town with the famous Boothbay footbridge. The guest house rooms all have sitting areas that face the Atlantic ocean. A short walk, just at the bottom of the hill will get you to most of the popular Boothbay Harbor restaurants, bars, and shops. You will also find several choices for boat tours, kayak rentals, clambake boat trips, fishing excursions, and so much more. The area boasts many museums, art galleries, lighthouses, and walking trails. There is always something from live entertainment at local clubs, pubs, and restaurants to opera or live theater during the summer months.
Sensational Breakfast in Boothbay Harbor
A gourmet breakfast is another highlight at Topside Inn – and a great way to start your day.  A continental style breakfast is served including fresh fruit, homemade granola, yogurt, baked goods, homemade bread/toast with locally made jams and Maine roasted coffee. Each day a different hot entree special is also included.
We thoroughly enjoyed Carrot Cake Pancakes with real Maine maple syrup one day and a special Eggs Benedict created with house smoked pork and green fried tomatoes another day. Everything about the breakfasts served at Topside Inn was outstanding. The atmosphere is refined, relaxing and comfortable. The classic jazz was a treat and the music was not overpowering, allowing for quiet conversation at your table.
The innkeepers Mark Osborn and Buzz Makarewicz are truly among the best in the business.
The joy of innkeeping was apparent – they loved what they were doing and where they are doing it. They have a very well trained staff to serve your needs and requests. We were truly able to relax at the Topside Inn. Take the time to drive the extra miles to experience mid-coast Maine. You will never forget your Boothbay Harbor Maine vacation at the Topside Inn.  Safe travels. Please let them know that MELiving.com sent you.
Ask us about Topside Inn, or share Maine business news and reviews. To feature your Maine business, contact us.
Topside Inn – Boothbay Harbor ME Vacations
Include Me shortcode: file not found
Topside Inn – The Inn On The Hill
60 McKown Street
Boothbay Harbor, ME 04538
207-633-5404 or Toll-free 888-633-5404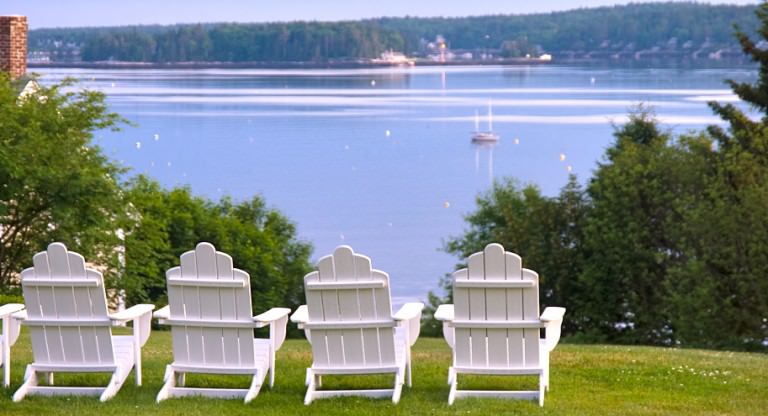 inns | hotels | resorts | rentals | attractions | dining | real estate
Pet Friendly Lodging | Personals
Maine Weddings | Visit Maine Towns
Free World Mall

Country Weddings | New England Recipes
Maine Inns | Red Sox Gifts | Travel Destinations